Animated Bibles Stories
Children will love these new 2D animated short videos of each Prayer Covenant for Children Bible story lessons: Grace, Love, Compassion, Repentance, Worship, Commitment, Dependence, Influence, Discipleship, Authority. Explore the many languages available below, and use these to connect with children everywhere!
Click the buttons below each video to see all the stories. Stories will be posted as they become available.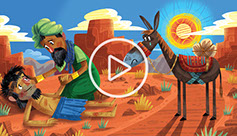 ADDITIONAL LANGUAGES LISTED IN ALPHABETICAL ORDER
BENGALI
GUJARATI
HINDI
KANNADA
MALAYALAM
ORIYA
ORIYA
SPANISH
TAGALOG