NEWS AND REPORTS
We are humbled and amazed at what God is doing around the world when people are taught to pray. Below are reports, testimonies, photos and videos showing a little bit of what God is doing through The Prayer Covenant. Please feel free to share these stories and visions with your family, friends and church.
live launch event with Hand-in-Hand Ministries in Malaysia.
The Prayer Covenant can provide personalized training for your ministry. Simply contact us.
VIRTUAL EVENT
Through the praise of children and infants, you have established a stronghold against your enemies, to silence the foe and the avenger.
– Psalm 8:2 (NIV)
We had a fast-paced, 30-minute virtual event on September 5th, 2021, as we traveled around the world seeing and hearing what God is doing through the ministry of The Prayer Covenant. The campaign has generated over $125,000 already! We are so thankful!
Teach us to pray radio program
This program highlight stories from the field and what God is doing through the Prayer Covenant for Children around the world. Join us and listen to what God is doing!
6:25 AM, 11:25 AM, 6:25 PM and 11:25 PM – PST
3:25 AM and 5:35 AM – PST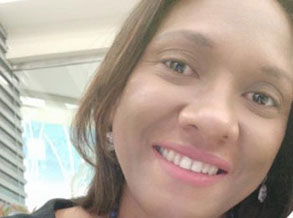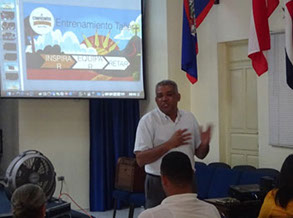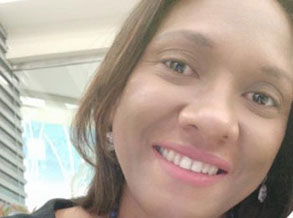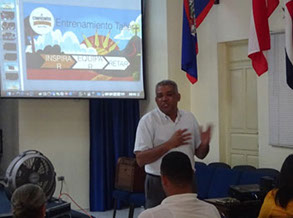 Teacher Gisela Osorio:
I have 15 years in the educational sector, I have taught all the subjects, I have graduated hundreds of students but I had never felt so much satisfaction in my performance, that the one experienced at the end of the day of the Prayer Covenant, when a student surprised me When she told me how happy she felt to have received the prayer subject, so she could meet Jesus and learn to pray. None student had ever thanked for the knowledge of Social Studies, Literature, Languages, Chemistry, Mathematics or any other subject … Only the Prayer Covenant could unleash those feelings of gratitude in a girl with great socialization difficulties. Today I realize that we need to serve our students with a mentorship to know God through prayer, rather than the traditional teachings about an empty culture and no future.
Prayer Covenant Allies
Christian schools doing Go2020 training. Ten private schools equipping to develop prayer Covenant with their students and each student's families. 2020 will become the glorious close of outreach, rescue, discipleship and sending.
Isabel Del Rosario
I have no doubt that the instruction of the children radically affects their attitude towards God, my eldest daughter had begun her last school year, she got involved in school activities and commitments and neglected her spiritual life, one morning I woke up and upon seeing her I noticed that she was crying, she told me that she had not been able to fall asleep and she felt a lot of pressure for all the commitments of the school, I invited her to pray, we thanked God for healing her and then she made the Prayer Commitment and made the decision to invite her classmates to take the steps of the ten lessons with the prayer model, end of her sleepless nights, now she begins all her school encounters, with The Prayer Commitment and her friends enjoy praying popcorn for each other.
Click on the photos to view gallery